Mindfield Resources Job Recruitment 2020 | Application Guide and Requirements.
Mindfield Resources Job Recruitment 2020, In this article you will get latest updates on Mindfield Resources Job Recruitment 2020 recruitment  requirements, qualifications, guidelines and other important updates for free.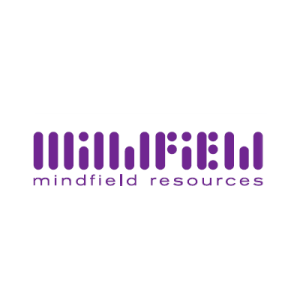 Mindfield Resources – Our client is an impact fund management and investment advisory firm with special focus on investments in the Impact sectors
The company channels investments into the multi-sector (Impact) SMEs to generate empowerment and economic growth while creating valuable social impact to the society and competitive financial return to the investors.
They are recruiting to fill the position below:
Job Title: Investment Manager – West Africa

Location: Lagos
Job Type: Full-Time Regular

Your Role
You would closely work with company's Portfolio and Finance Managers, and would be responsible for the design, negotiation, structuring and subsequent monitoring of the company's investment portfolios
The incumbent would coordinate the activities of the Investment Officers and works closely with the company's investment team in designing, executing and monitoring transactions
You will be based in Lagos, Nigeria with travels to Ghana, Togo, Benin and Cote d'Ivoire.
Your Key Responbilities would revolve around:
Participating in the investment/credit committee.
Creating and analysing financial models.
Analysing historical and projected financial statements.
Preparing reports based on financial statements, financial models, project progress reports, and other information from portfolio or prospective client companies.
Designing and conducting due diligence.
Preparing documentation for company's internal approvals.
Establishing and maintaining close relationships with client companies to enhance new business opportunities.
Participating in investments negotiations and assisting in transaction documentation.
Conducting industry and market research for business development.
Participating in the monitoring of existing investments.
Coordinating the activities of the investment officers and analysts.
Develop exit strategies and lead divestment processes.
Support the Managing Partner with company and investor relations.
Develop, interpret and update complex financial models for potential and current projects.
Perform periodic project performance and credit review of investment as agreed with the Managing Partner.
Must Haves
Experience in Private Equity / Venture Capital firm, investment vehicle etc. (five or more years) with a track record in generation, execution and processing of investment private equity/venture capital deals, corporate finance, and/or structuring transactions.
Master's or equivalent Degree with specialization in Finance, Economics, Accounting, Business Management and related fields.
Strong analytical and problem-solving skills, and sound judgment to identify issues and present creative and practical solutions.
Solid foundation in accounting and financial model and analysis.
Demonstrated teamwork skills.
Excellent presentation skills.
Fluency in written and spoken English and French.
Knowledge of German is a special advantage.
Additional professional qualifications (e.g. CFA/ACA/ACCA, MBA, PMP etc.) will be an advantage.
Application Closing Date
Not Specified.

How to Apply online
Interested and qualified candidates should:
Click here to apply online
If you need us to help you with more updated information at the right time about Mindfield Resources Recruitment 2020, kindly provide us your phone number and email Address in the comment box below. Also, feel free to ask any question any time.
We believe this article was interesting, if yes, don't hesitate using our share button below to inform – friends and relation via Facebook, twitter or Google+.
NG Team.